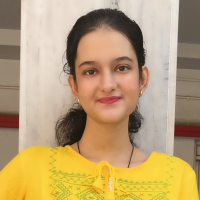 Adrita Goswami
Fantasy, Children's
Adrita Goswami is a published author of children's books. She began spinning tales of fantasy and adventure when she was six, and wrote her first fairy tale book "A World Beyond The Rainbow" at the age of thirteen.

Her other books include "The Magical Garden," "Little White Angel," and "The Princess and the Golden Hart." She also writes poems and short stories for anthologies. When she is not writing, Adrita enjoys reading, painting, listening to music and spending time with animals.

She is deeply interested in Literature, Psychology and Art. She loves to hear from her readers and is presently working on her next books.
Video
A World Beyond The Rainbow book trailer
Ways to reach Adrita Goswami